Women's Gsou Snow Unisex Reflective Freestyle Mountain Discover Snow Suits
-54%
Women's Gsou Snow Unisex Reflective Freestyle Mountain Discover Snow Suits
Size chart
Sizing
Q: How to know my size?
A: Each product page features a detailed size chart picture, you can measure yourself and choose the size according to the result.
Q: How to measure myself?
A: We use 4 different factors: 
Shoulder, Bust, Sleeve and Length for Jacket.
Shoulder: Place the measuring tape at the corner of one shoulder and pull across to the other shoulder.
Bust: Measure from the bottom of one armhole across the chest to the bottom of the opposite armhole
Sleeve: Measure from the tip of the shoulder down to the bottom of the sleeve
Length: Place the measuring tape in the top of the collar and pull it down vertically to the bottom of the jacket.
A: We use 5 different factors: 
Waist, Hip, Rise, Outseam and Bottom for Pants.
Waist: Measure flat across the back waistband from one corner to the other. Double the number to get your actual waist size
Hip: Measure from one side end to the other side of your hips. Double the number to get your actual hip size
Rise: Measure the front rise of your pants, start at the bottom center of the crotch seam and measure up to the top of the waistband.
Outseam: Measure from the bottom of the leg to the upper edge of the waistband.
Bottom: Measure across the leg opening from side to side.
Our sizes tend to be a bit generous, if you are between sizes, or not sure, we would advise opting for the bigger size.

There may be an difference of 1-3 cm due to manual measurement, which is within the normal range, and the size is for reference only.
Jacket Features Include: 
Waterproofing: 15K Waterproof / 10K Breathable
Fabric: Polyester
Fit: Regular
Insulation: Warm insulated
Seams: Critically taped seams
Hood: Connected & Adjustable hood
Skirt: Stretch powder skirt
Pockets: YKK® Zipper, 2 Zipper hand pocket, 1 Chest pocket, Sleeve pocket
Cuffs: Elastic cuffs 
Others: Reflective characters, Under-arm breathable fabric
Pants Features Include: 
Waterproofing: 15K Waterproof / 10K Breathable
Fabric: Polyester
Fit: Regular
Insulation: Warm insulated
Seams: Critically taped seams
Vents: Mesh lined inner leg vents
Pockets: YKK® Zipper, 2 Front zipper pockets, 2 Back pouch pockets
Cuffs: Elastic cuffs with drawstring
Others: Elastic Waist with drawstring, Reflective characters, Waist belt adjustment, Snow out boot gaiters
Designed For:
Snowsports(Skiing/Snowboarding/Ice-Skating/Ice-Climbing)
Backcountry(Climbing/Hiking/Camping/Trekking), Any Other Outdoors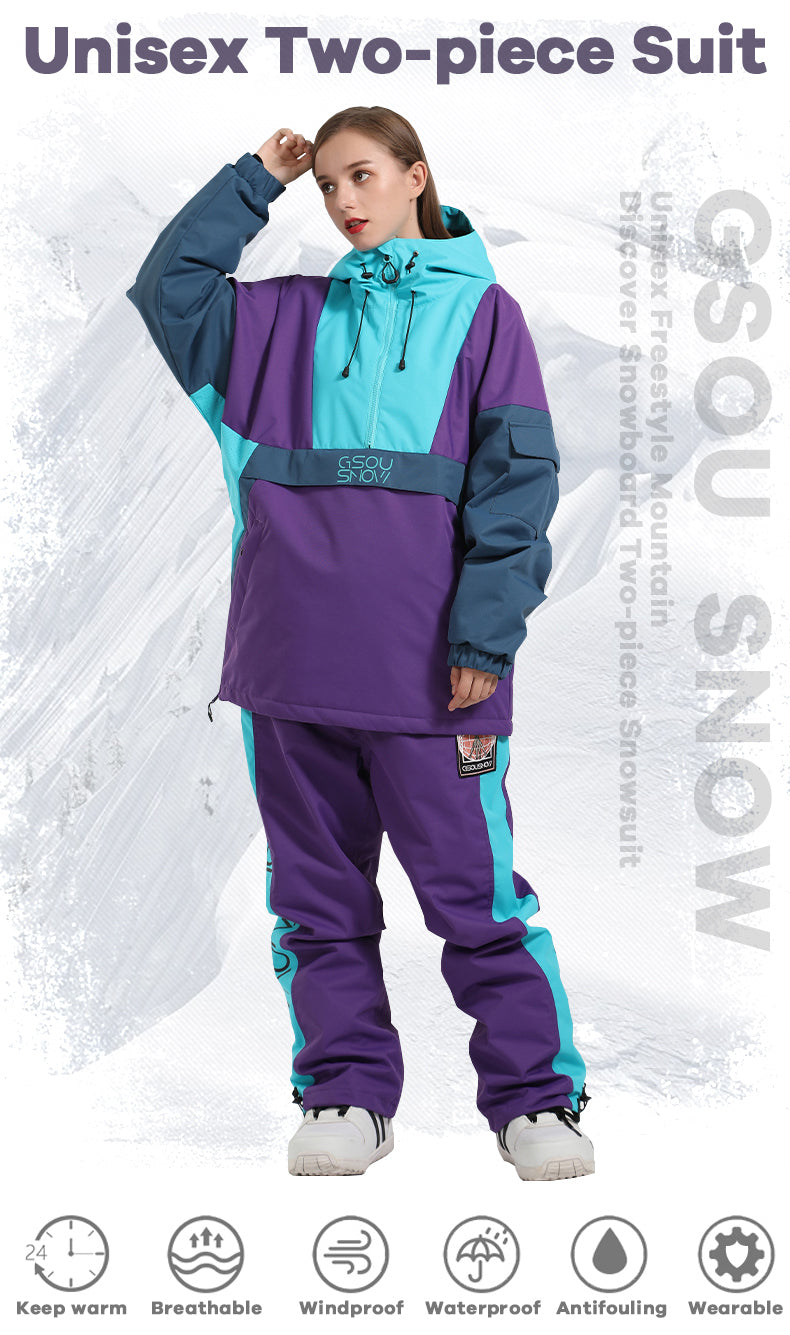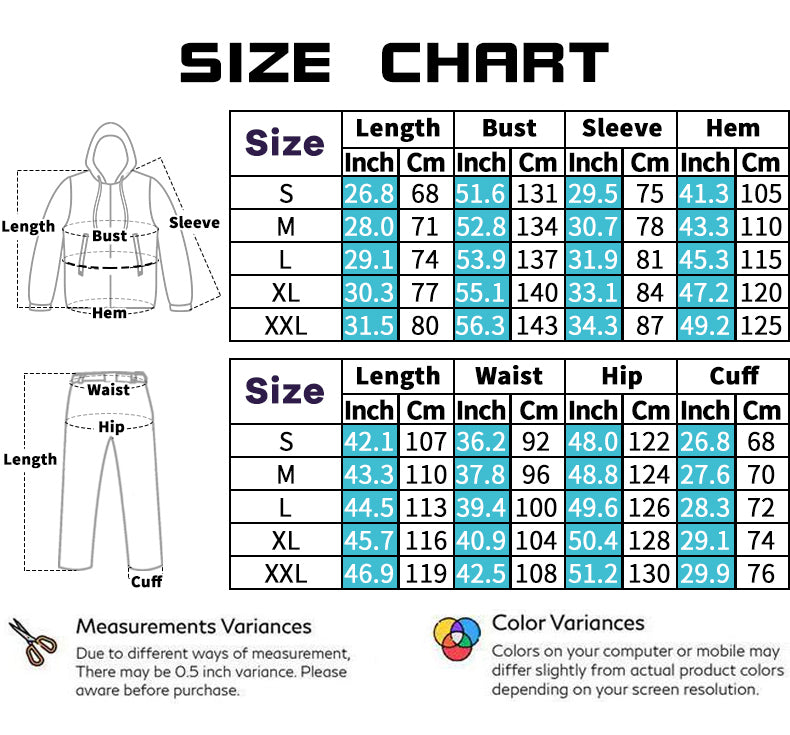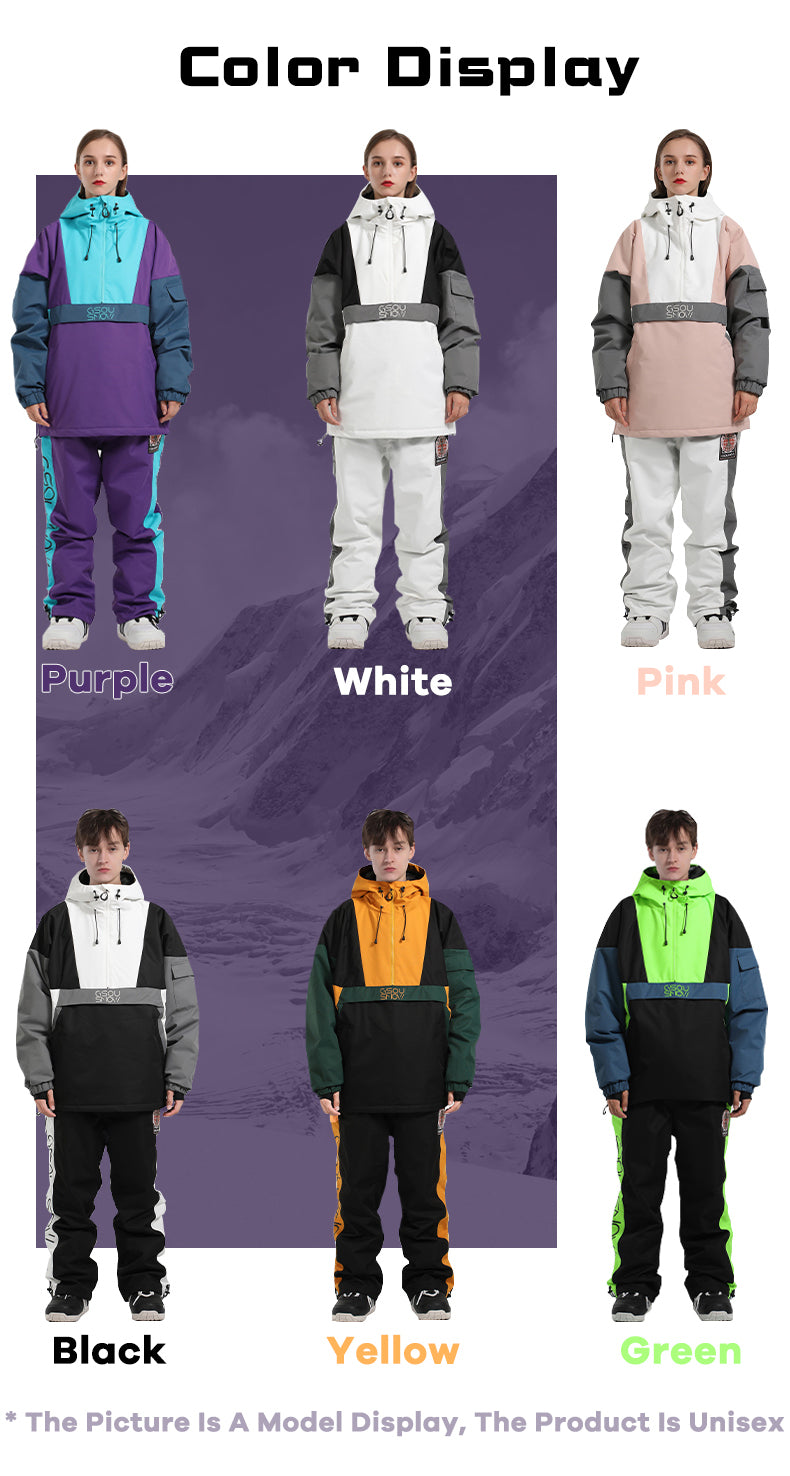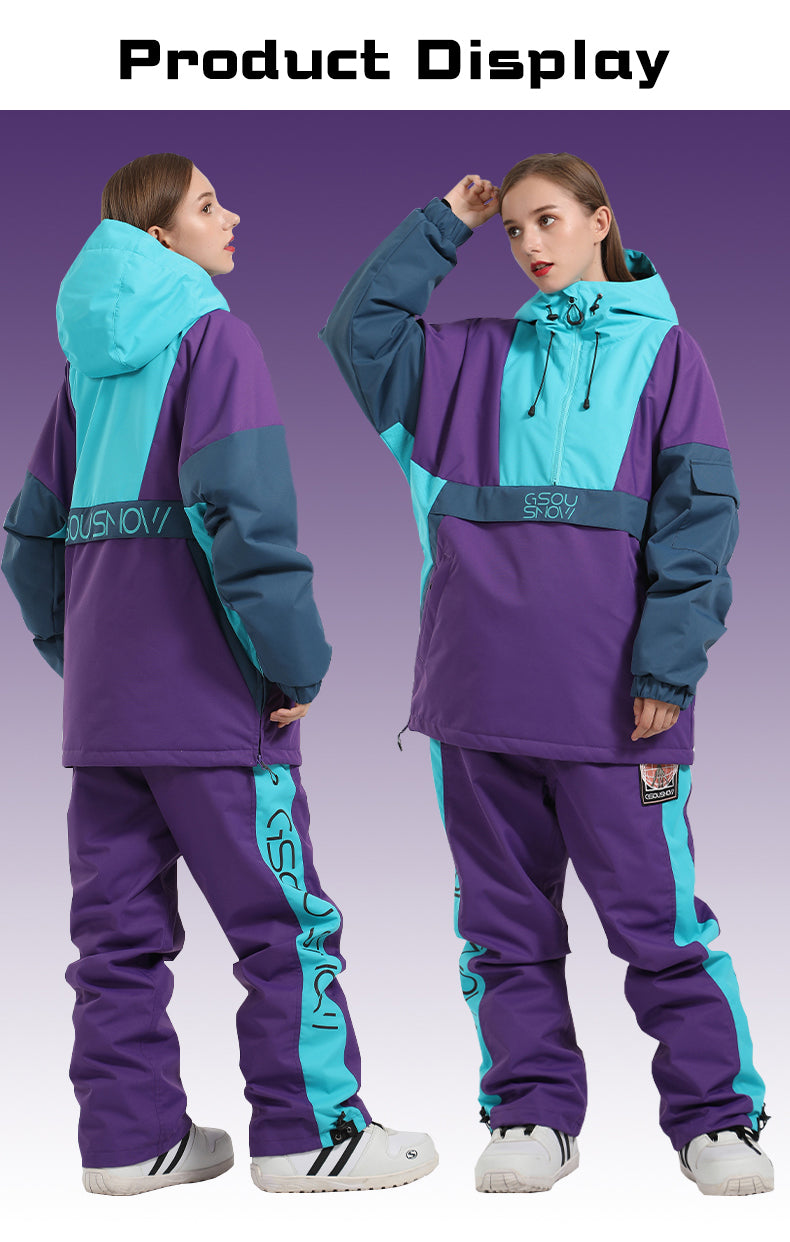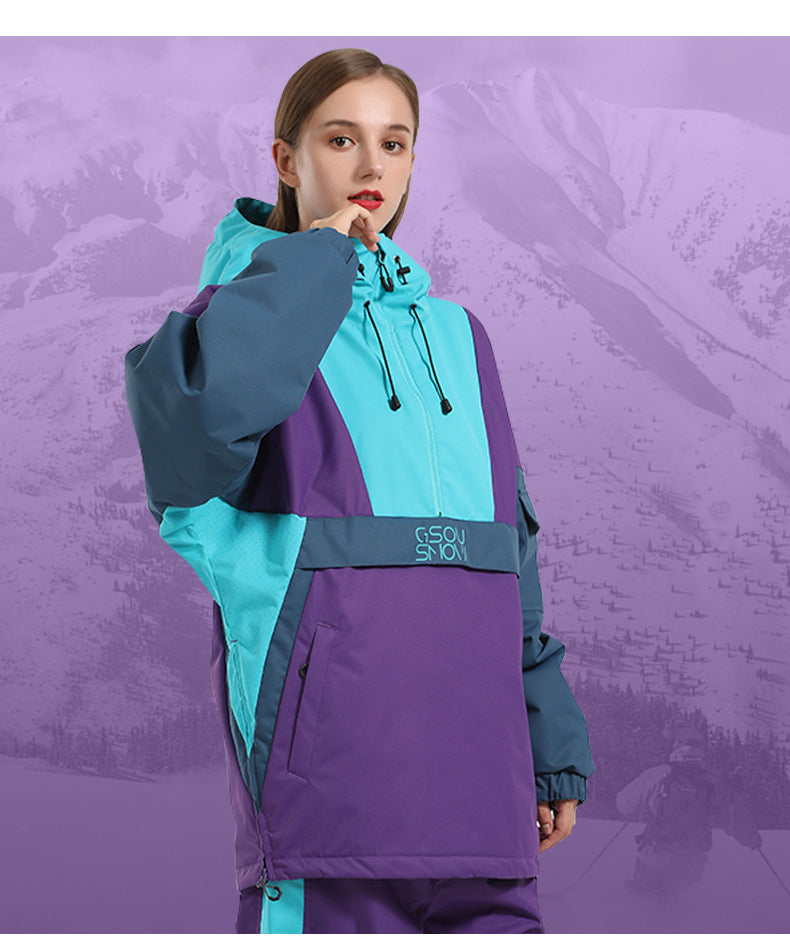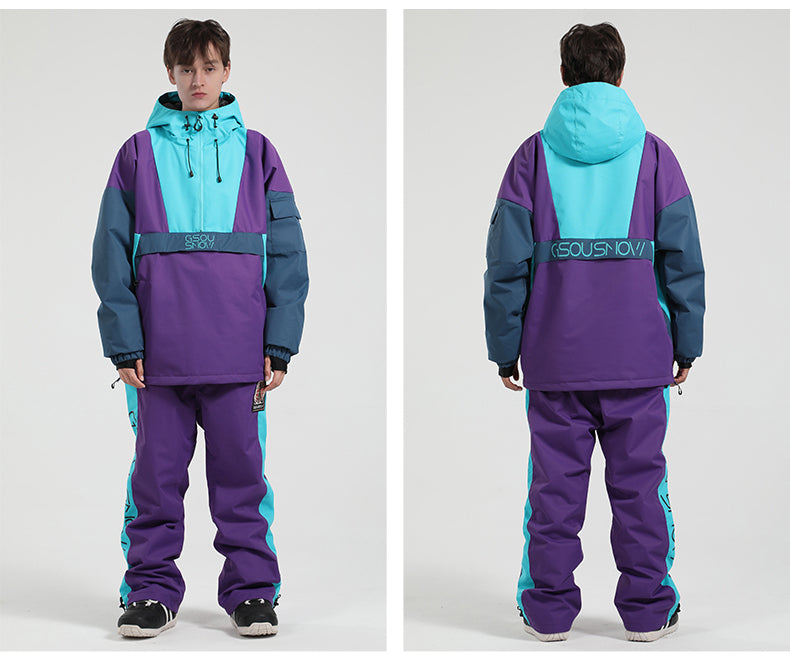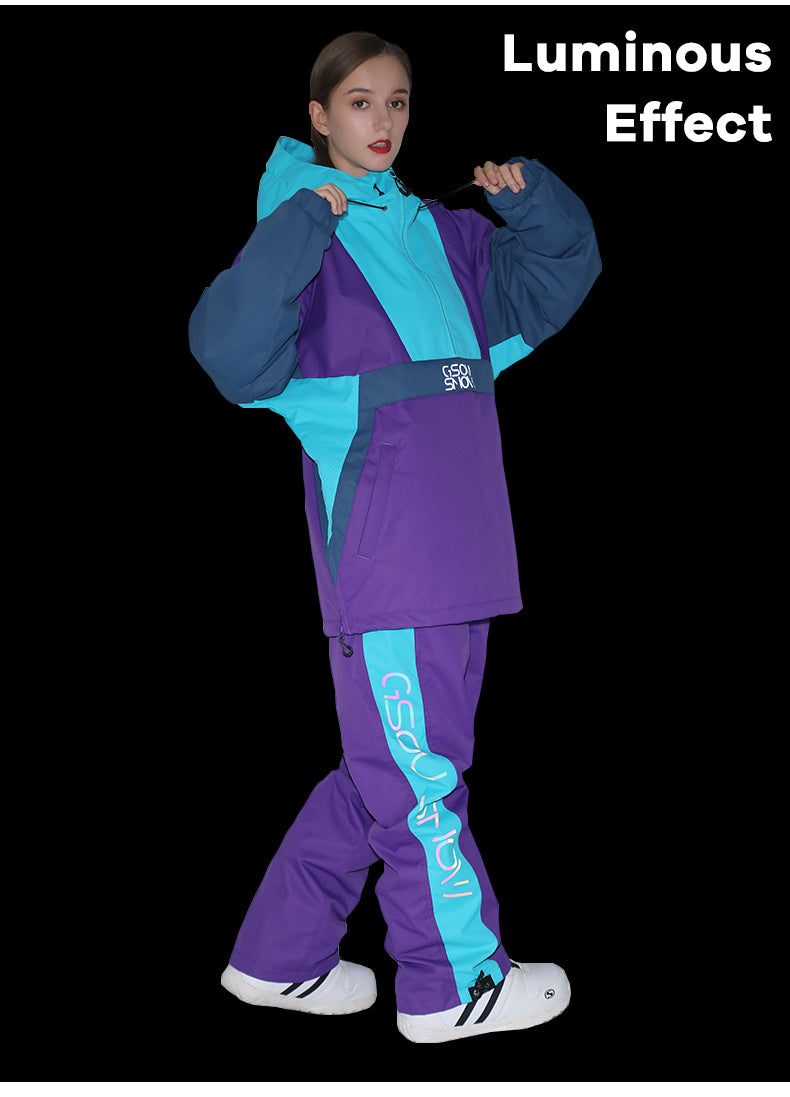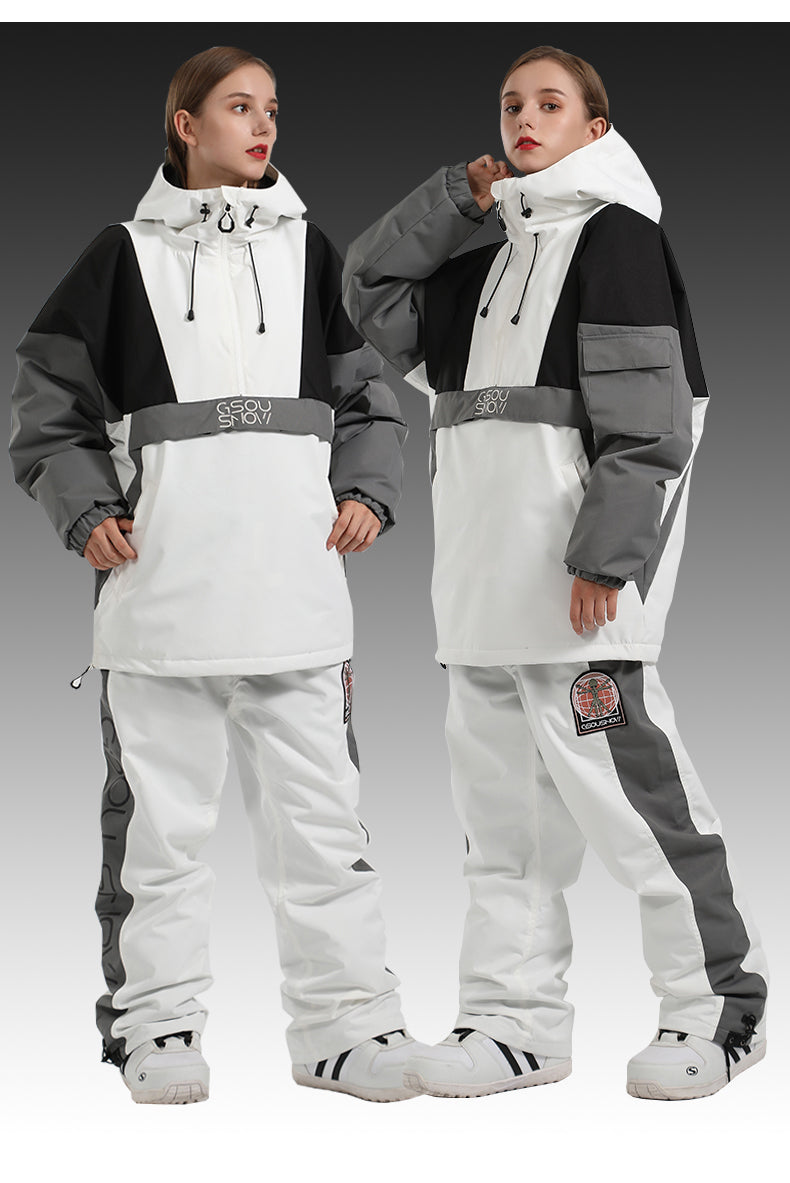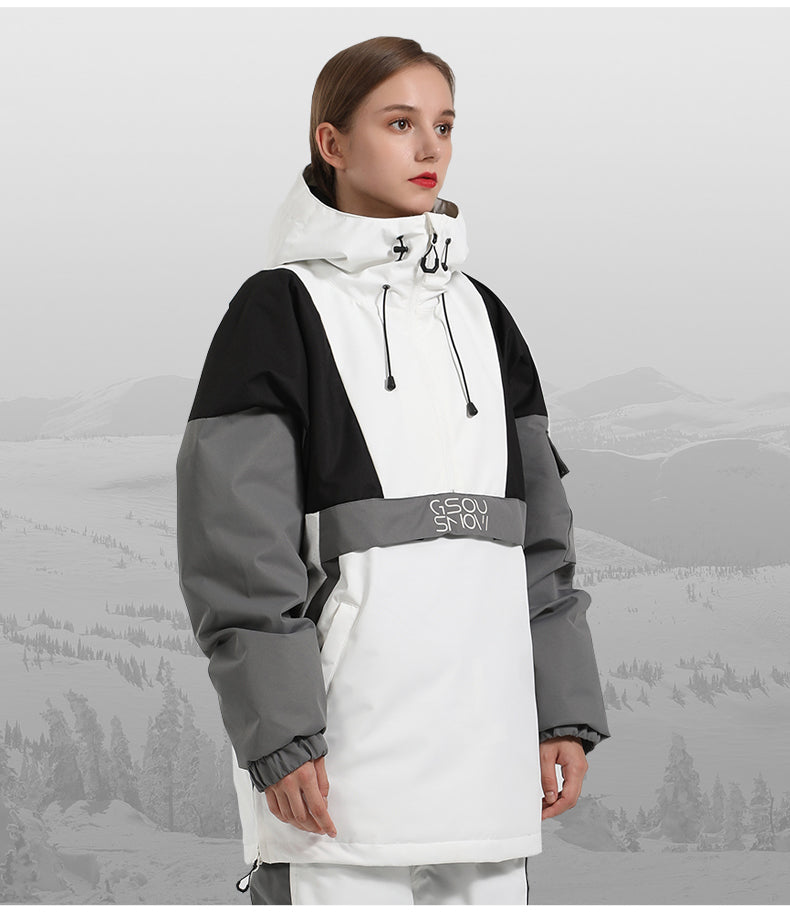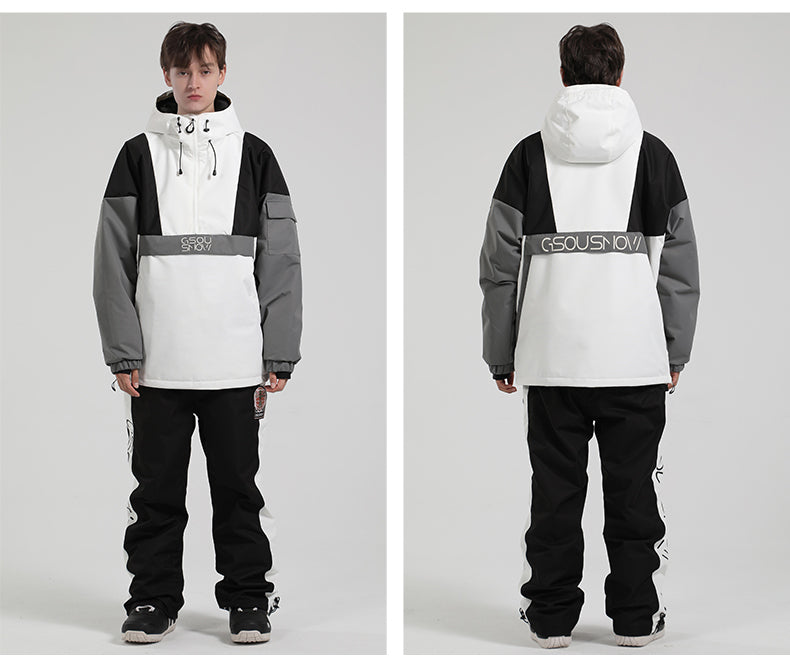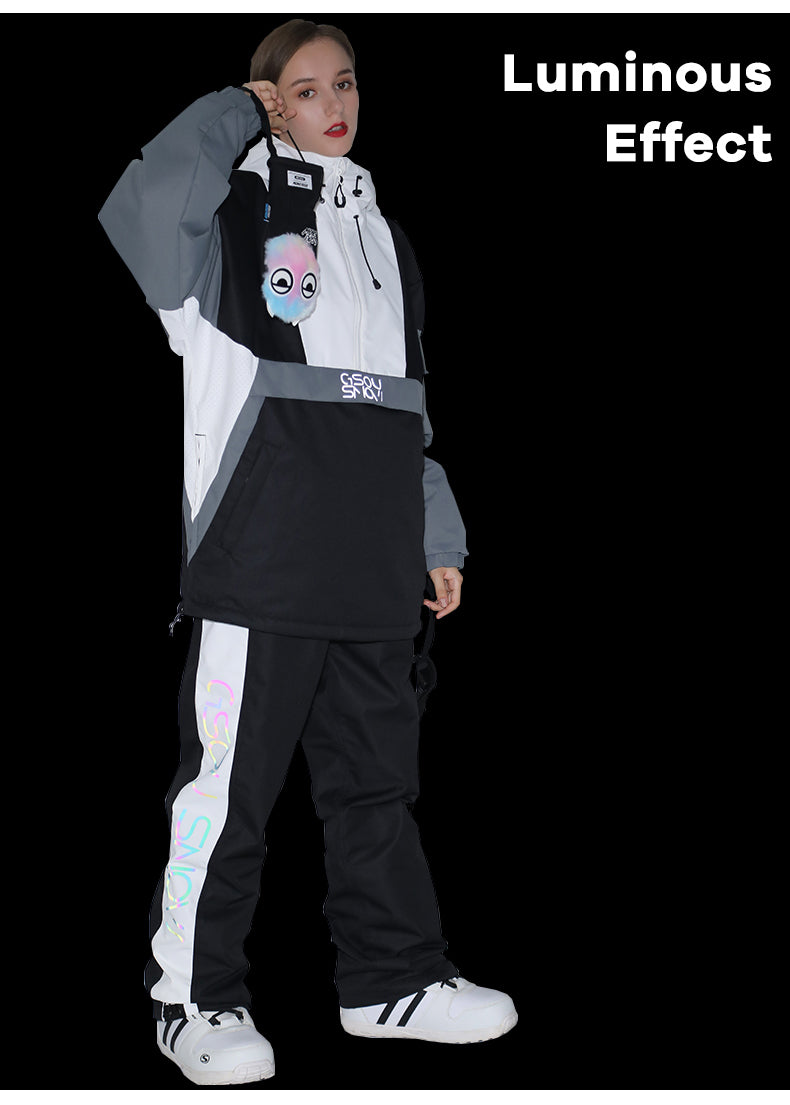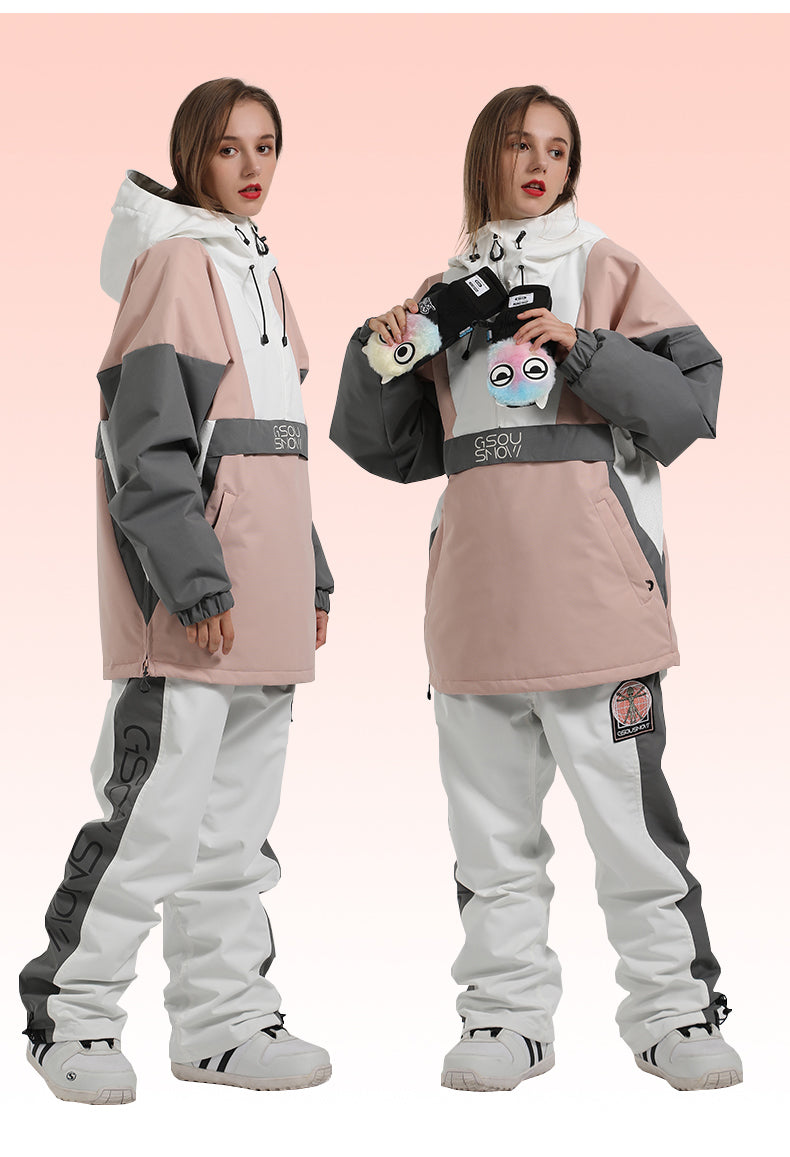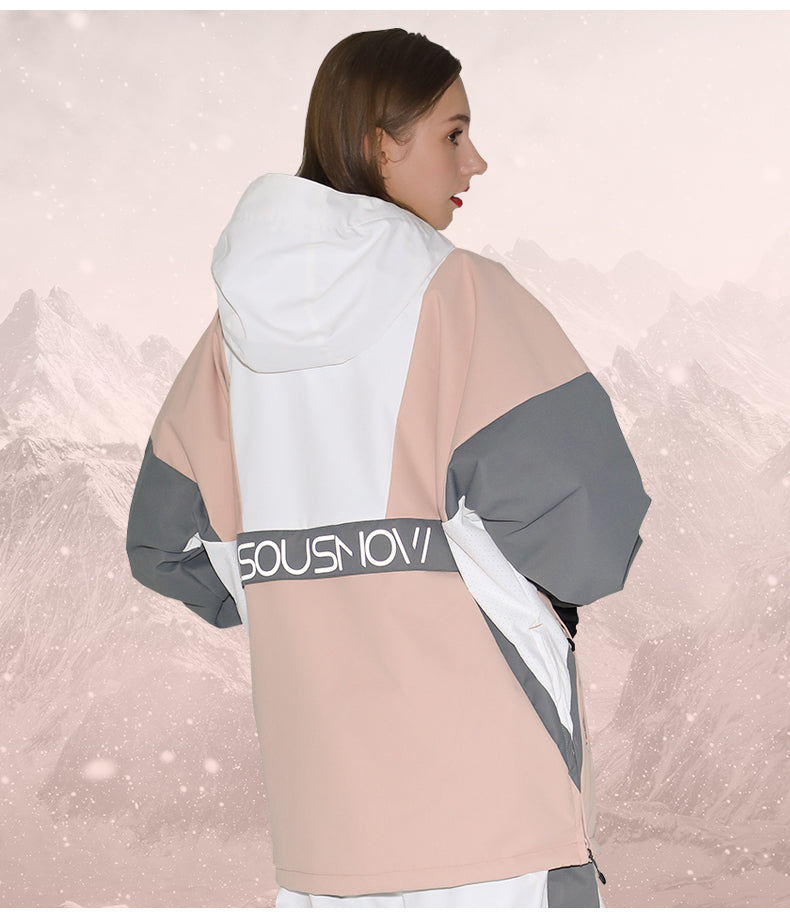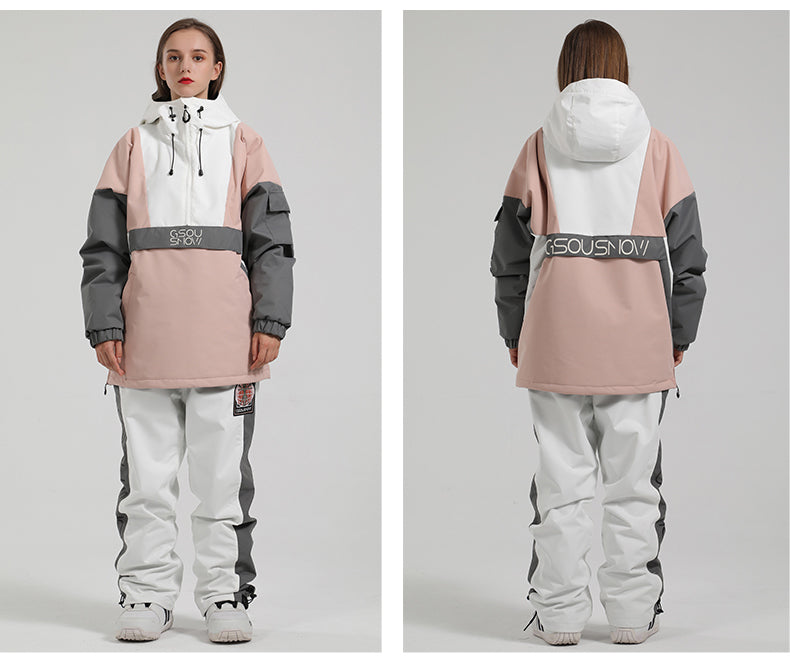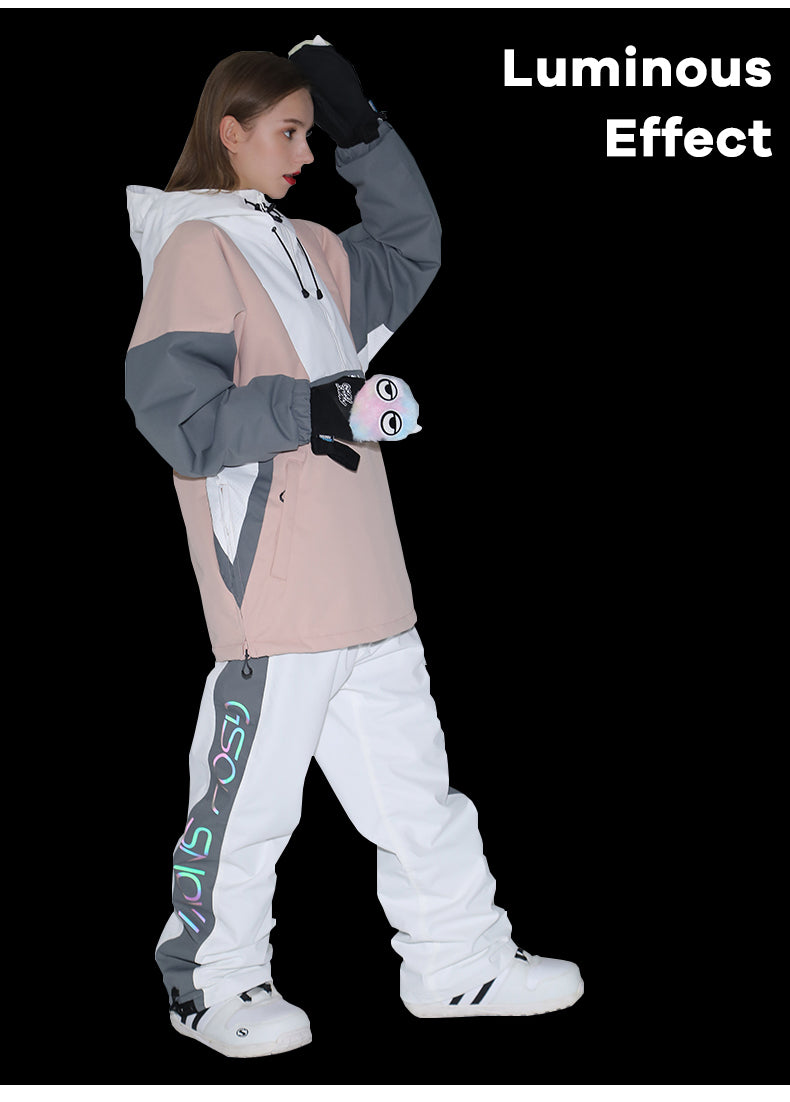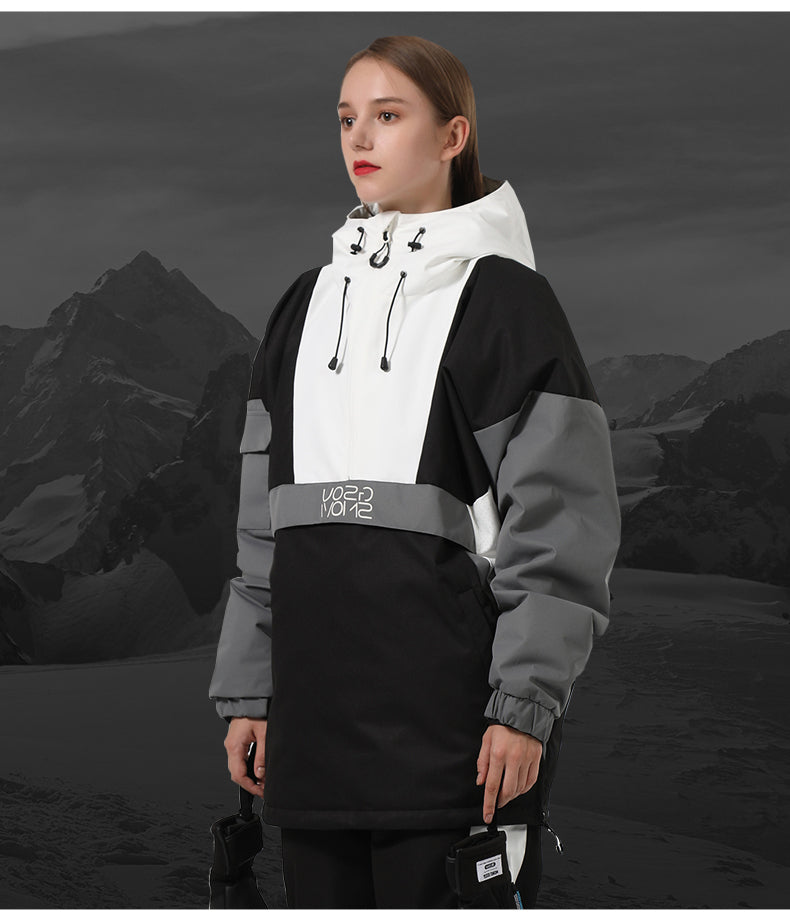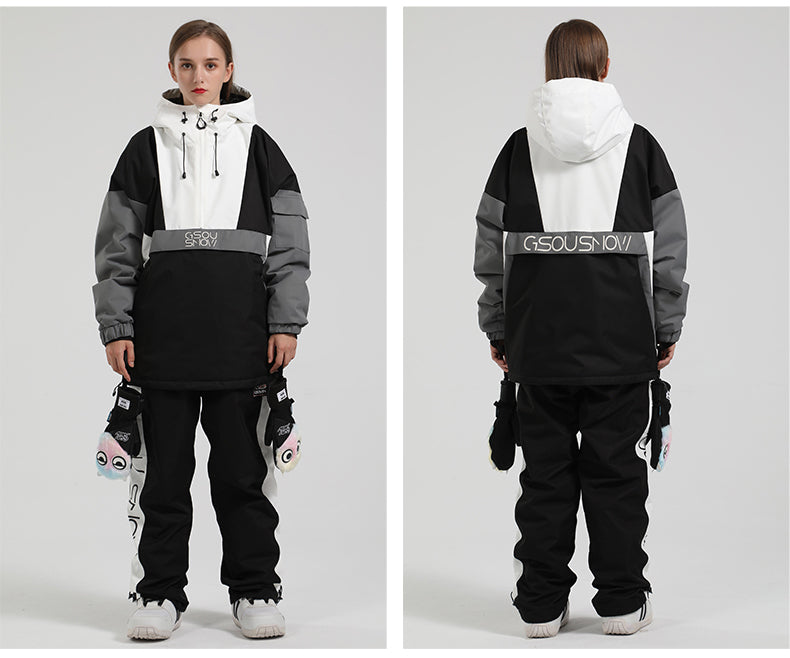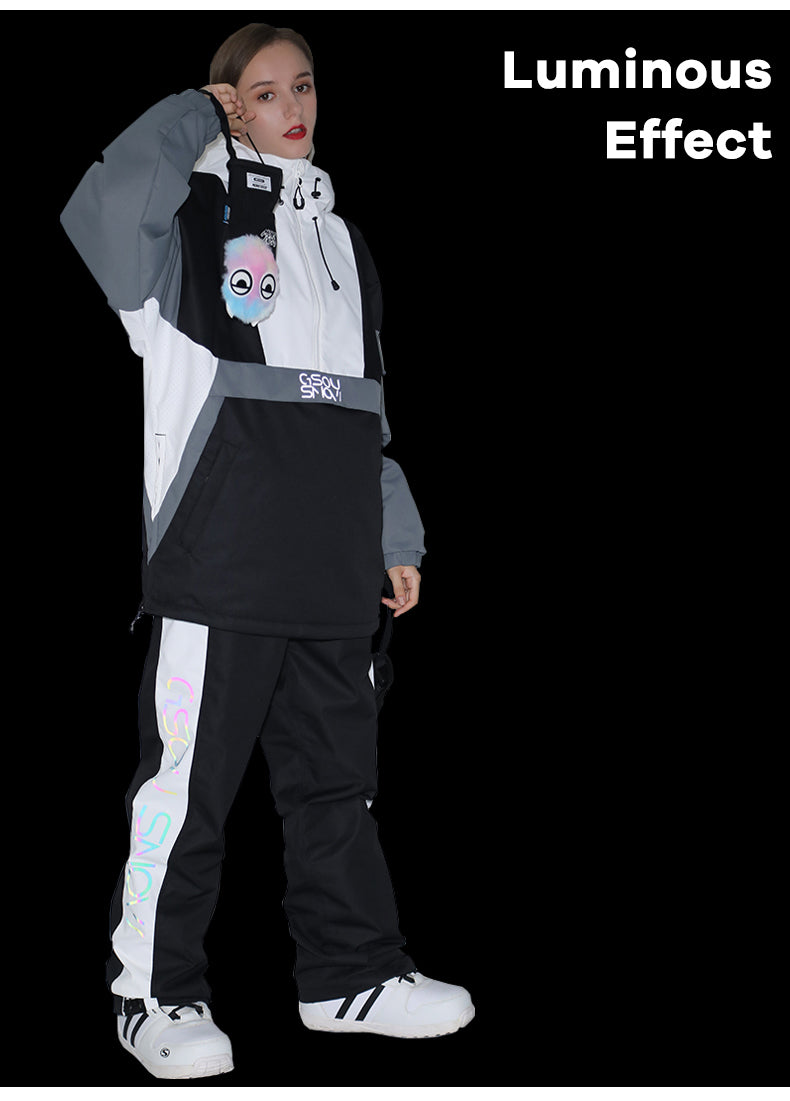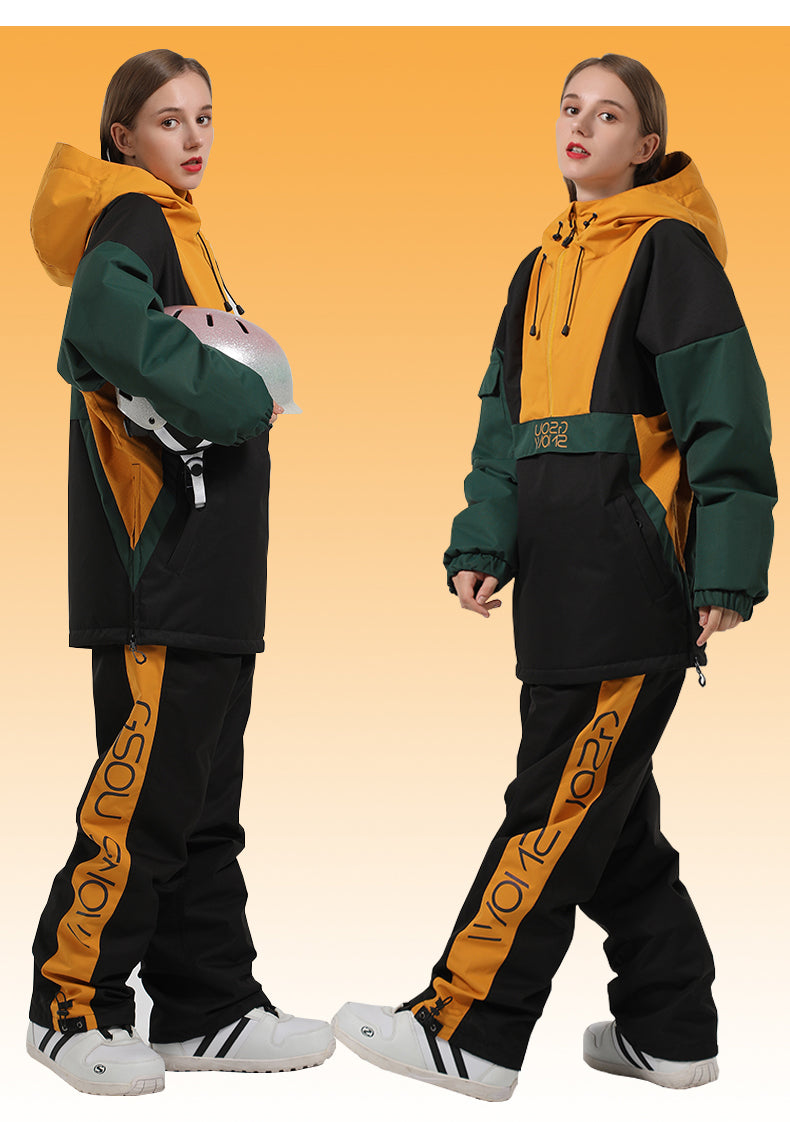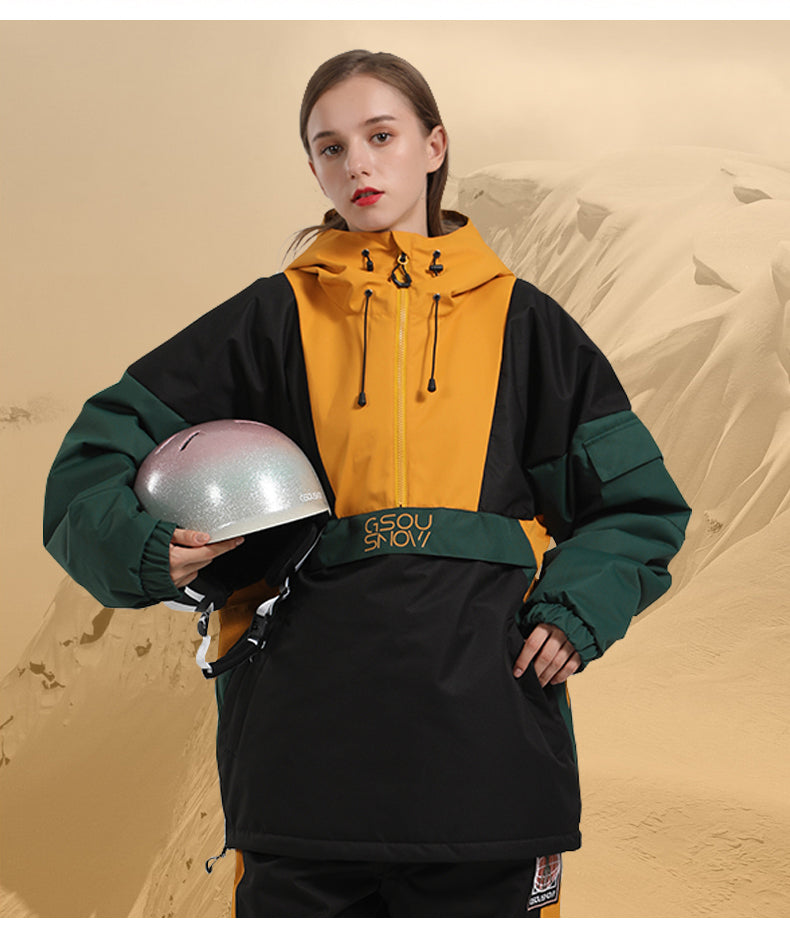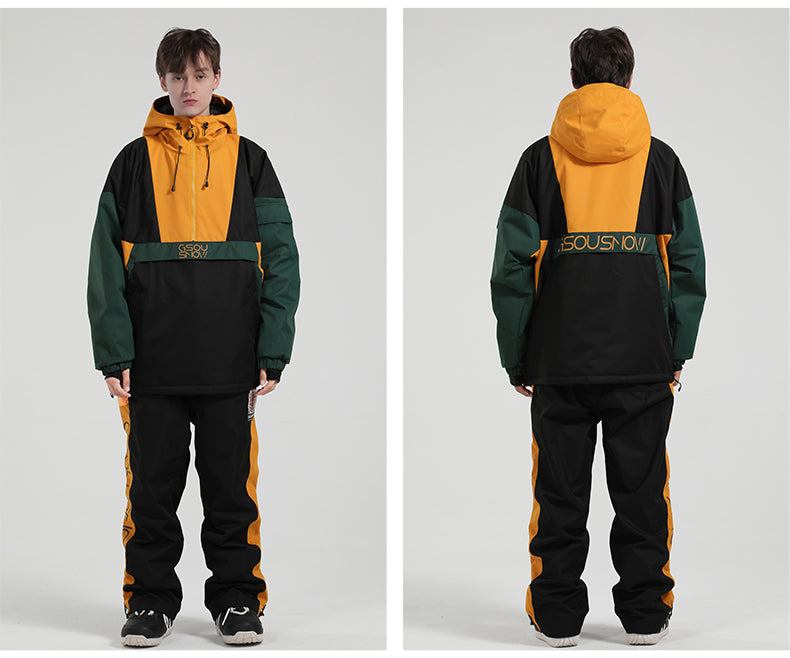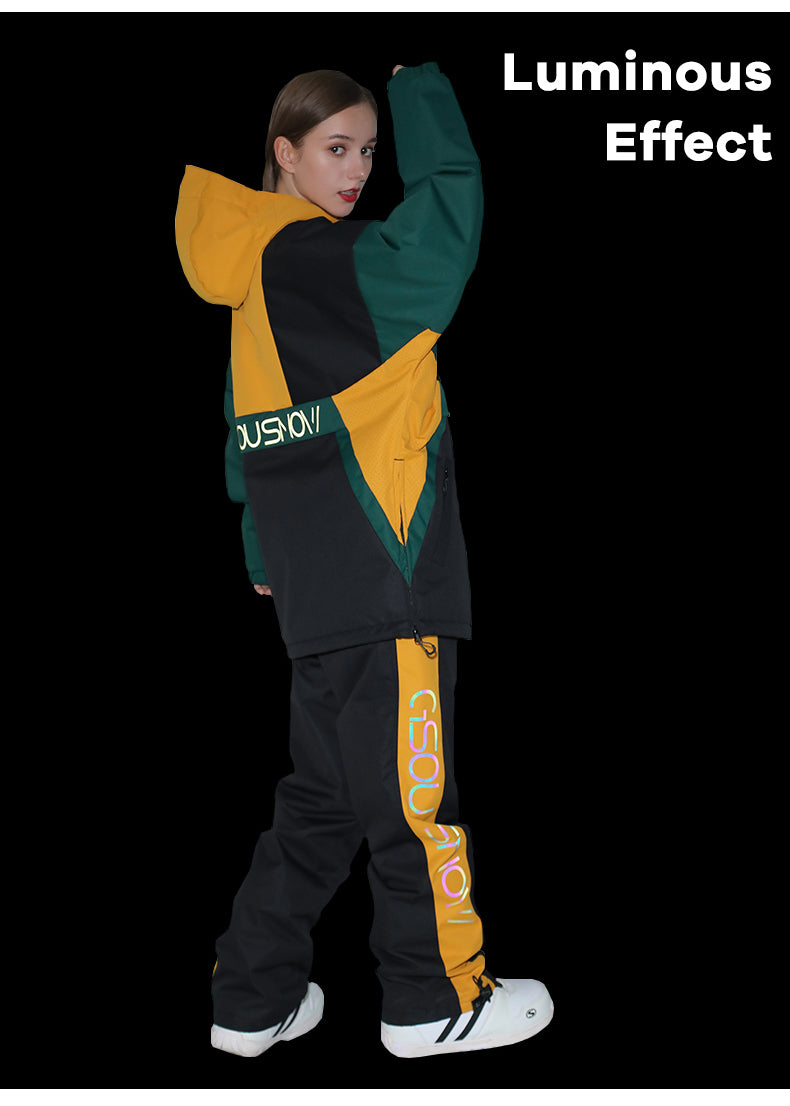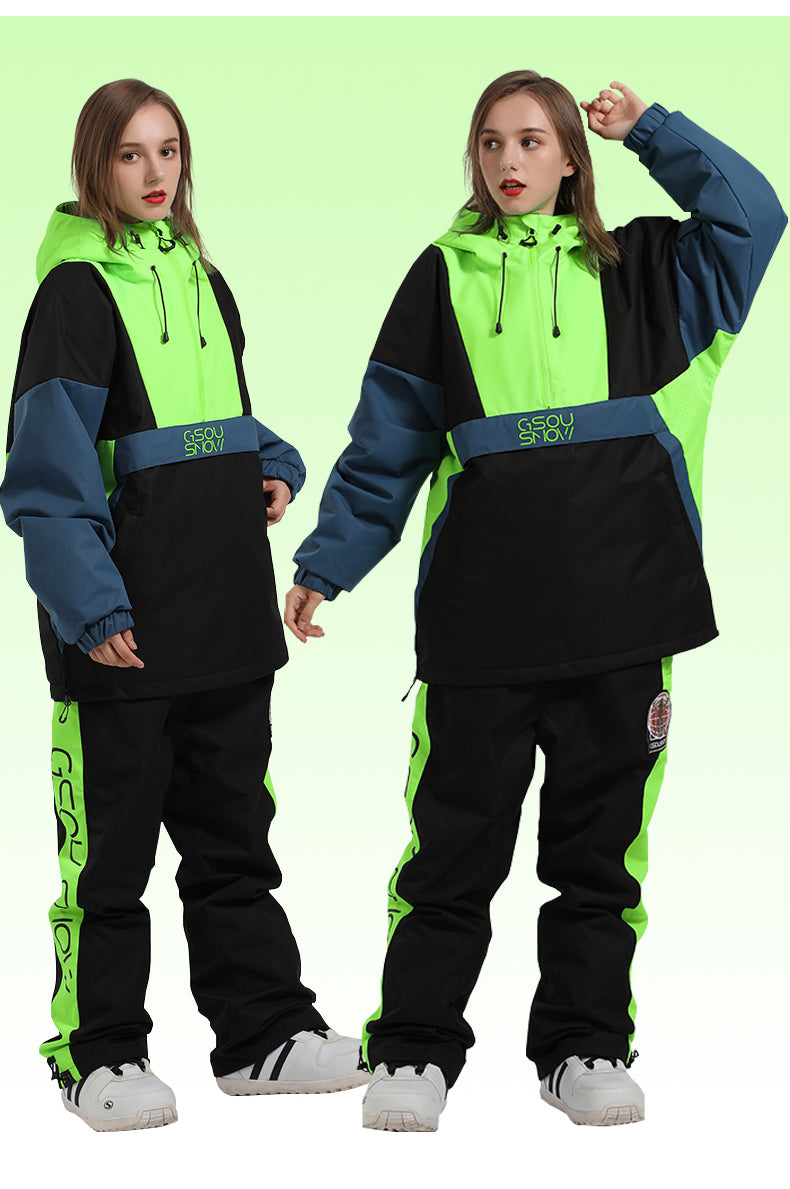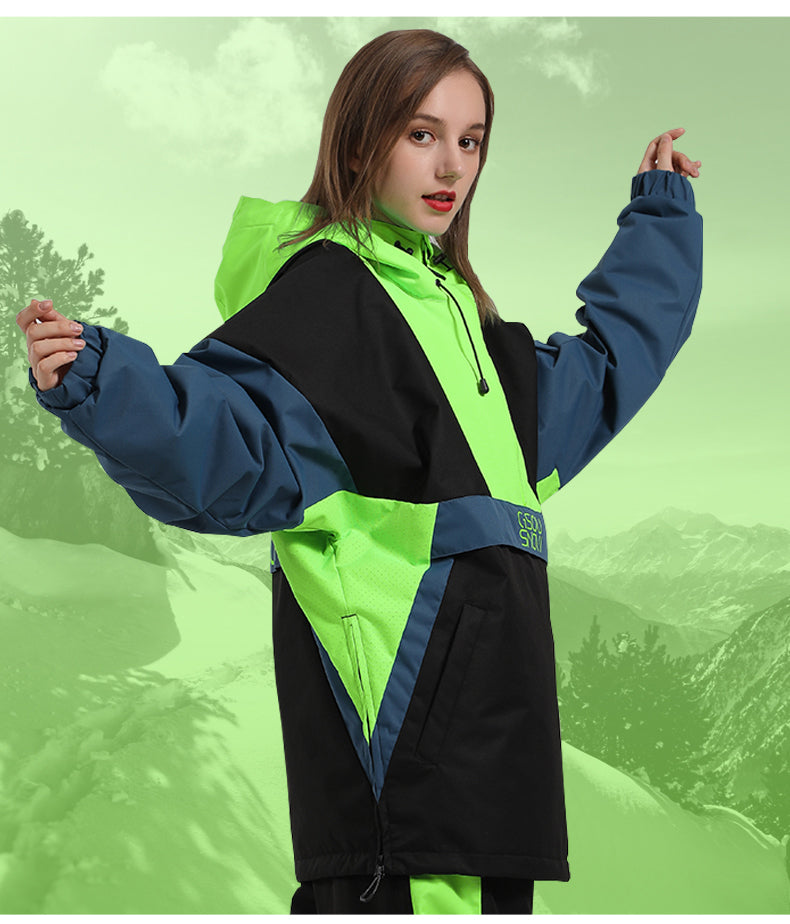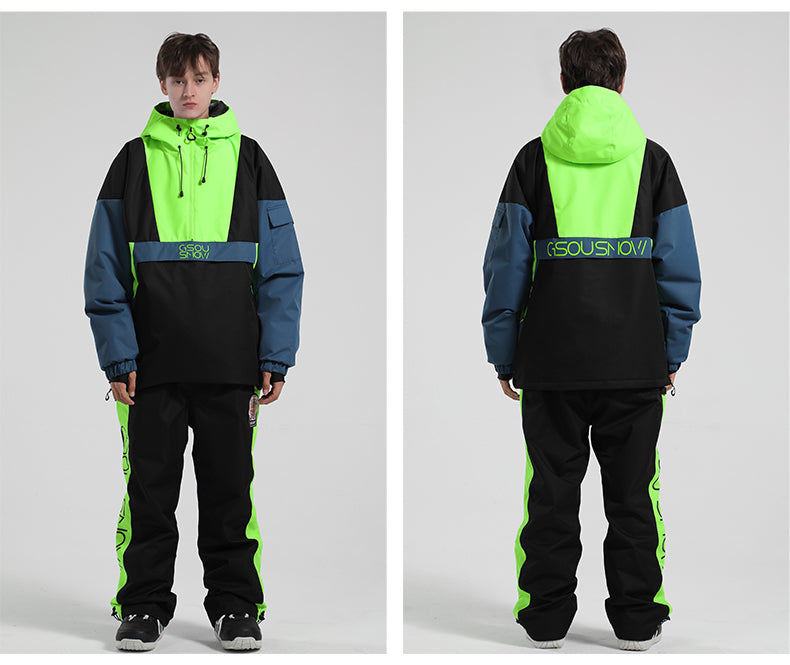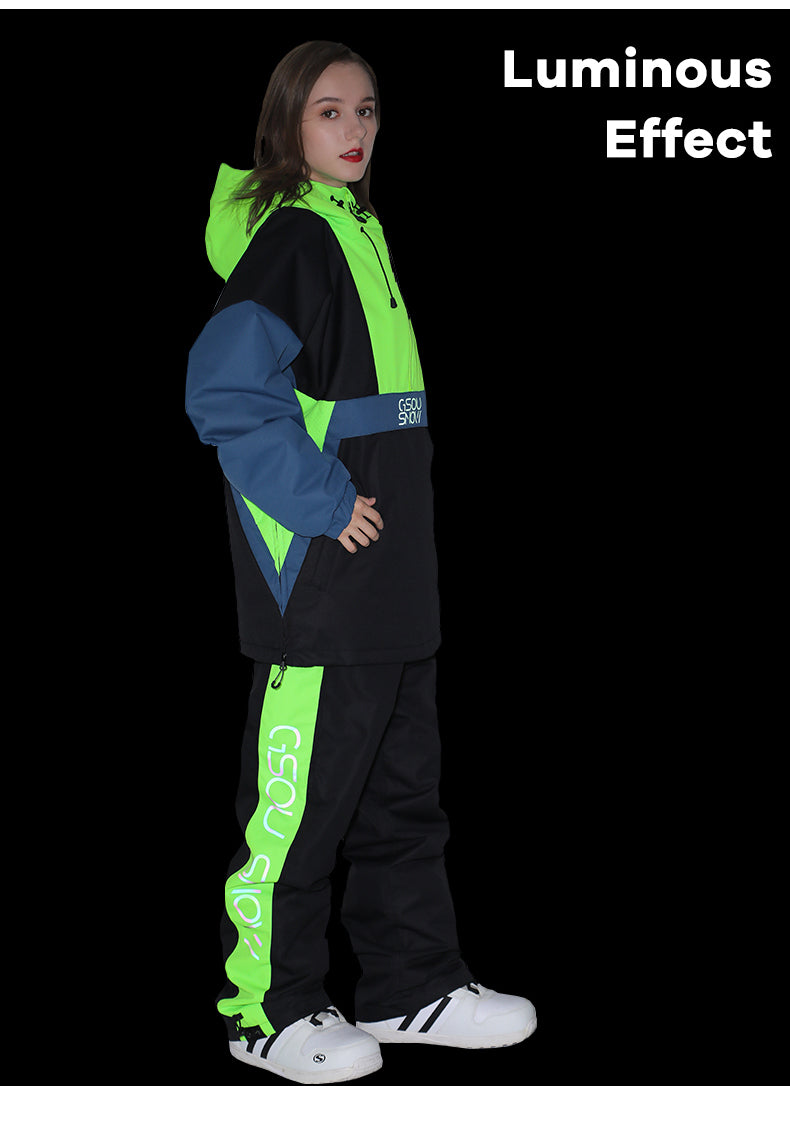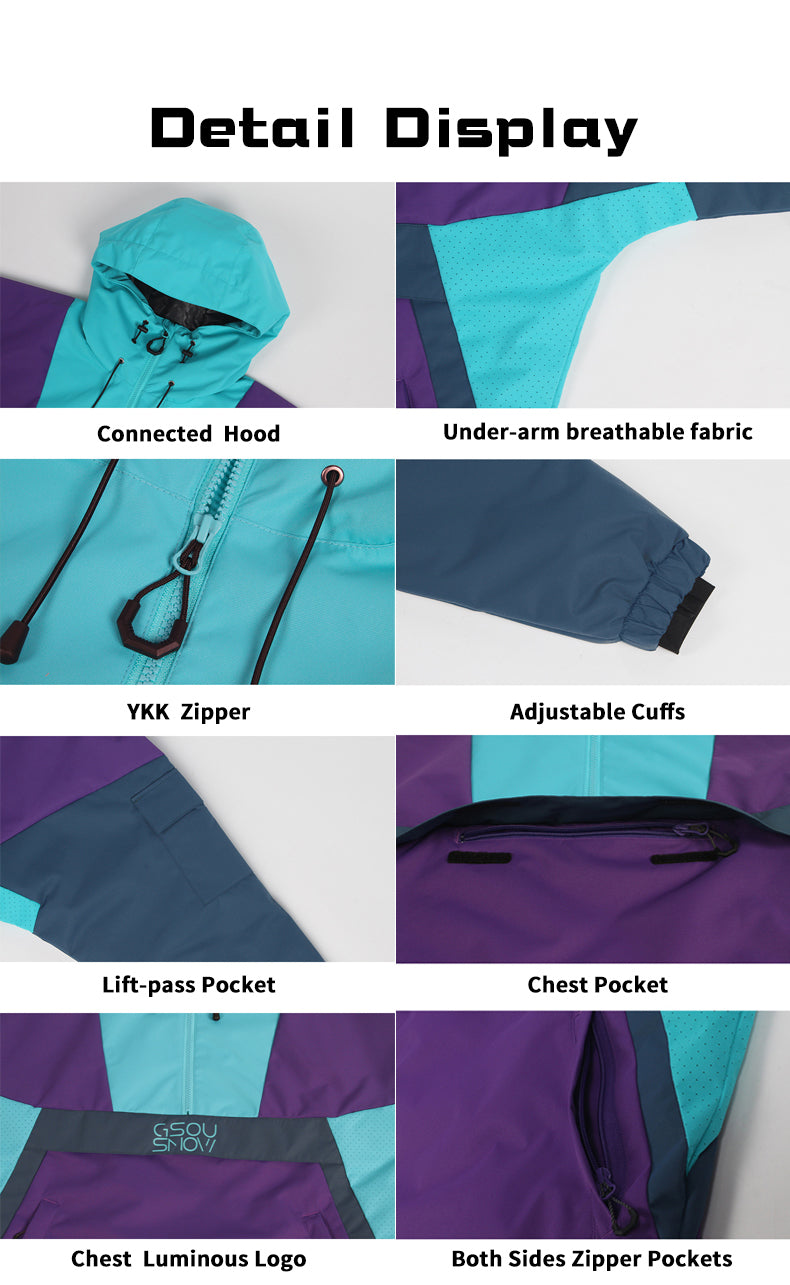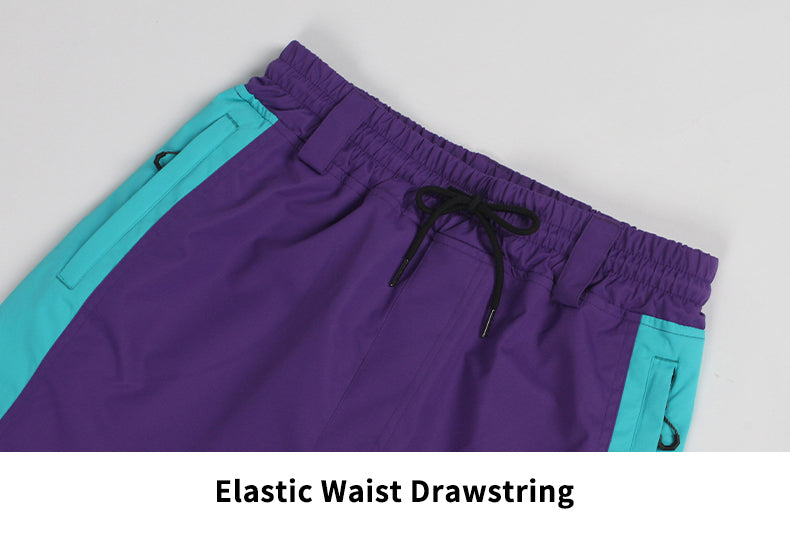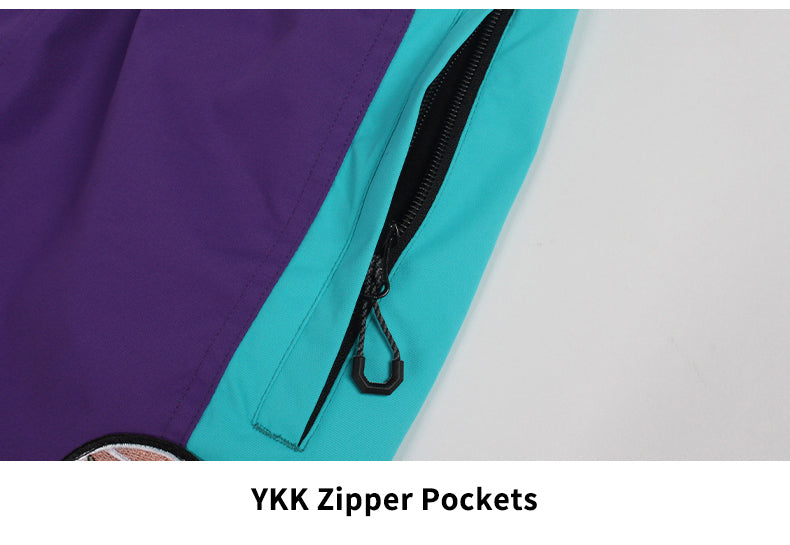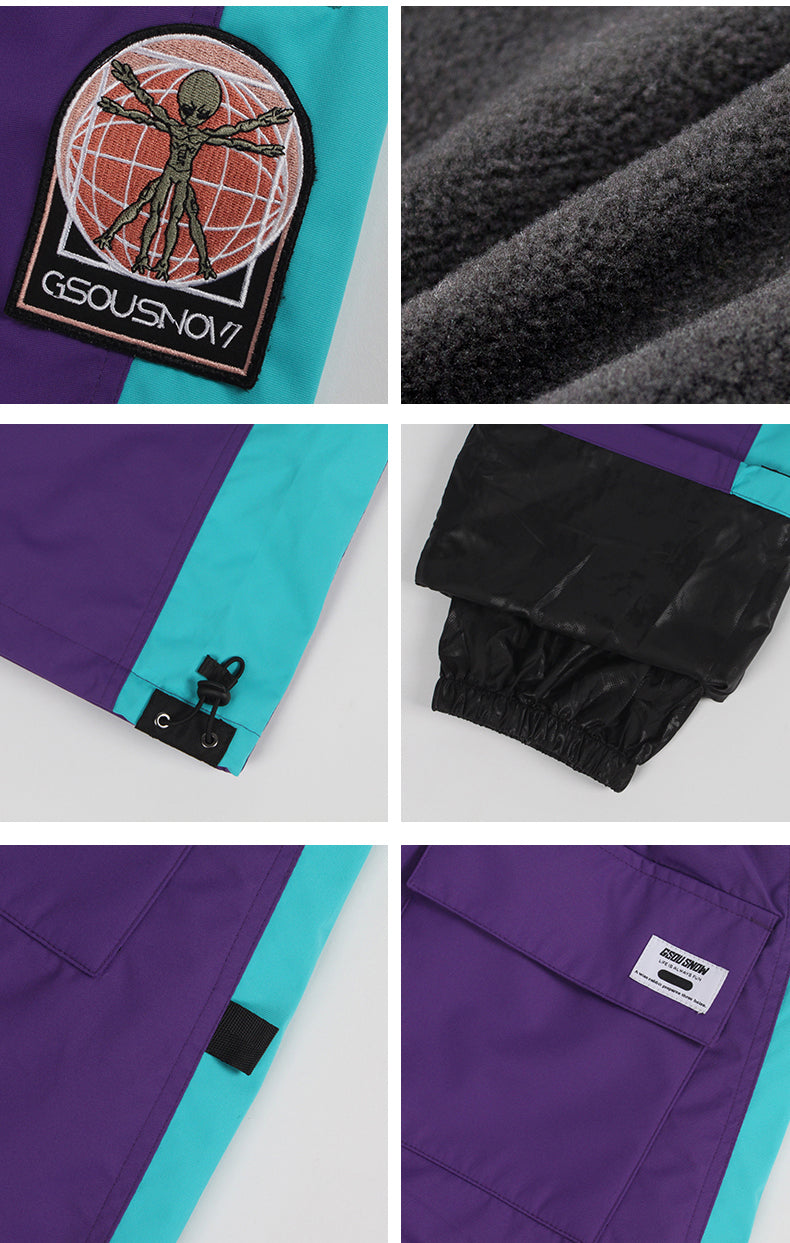 Q: Which Shipping options are available?
A: We offer Standard and Expedited shipping worldwide. For wholesale container shipping we don't feature expedited options, please contact us for more shipping information. We have great wholesale rates for our partners.
Q: How long is the delivery time?
A: It normally takes around 6-8 working days to reach you within Standard Shipping, and around 4-6 working days within Expedited Shipping.
Shipping time does not include 1-2 days processing times required to process your order from the date your order is placed.
Q: Can I change the delivery address after the order was placed?
A: Yes please contact our customer service, but note that we can't change the delivery address after the shipping was already processed.
Return Policy
If you would like to return or exchange an item purchased on www.snowverb.com, please send us your request within 14 days of delivery date, upto 20 days for holiday season, like national holiday.
Important:
To be eligible for a return/exchange,Items must be returned in new & unused condition, with all original packaging and tags attached.  
Initial shipping charges cannot be refunded.  
When returning or exchanging items, Customers will be responsible for the charges of the return/exchange shipping.
Snowverb reserves the right to refuse any returns which do not meet our return policy requirements, or are returned without written approval.
Any promotional gifts received must be included in the returned items, otherwise, the retail price of the promotional gift will be deducted from the refund.
Contact us if you have any questions regarding your return at service@snowverb.com.
Please click Here to request a return/exchange.
Returns:
If you are returning your items, please make sure to send back any items you're returning within 7 days of the request approval.
We offer returns for refund, all returns will be credited back to your original form of payment within 1-3 business days once your return is received and inspected.
All sales on big promotion(50%-60%) products are final and cannot be returned or exchanged.
Exchanges:
If you are exchanging your items, please make sure to send back any items you're returning within 7 days of the request approval.
We will accommodate an exchange for items for the same style in a different size or color. For a different style, please return your original item(s) and place a new order online separately.
Exchanges are only processed upon the receipt of returned item(s) and are based on stock availability. Exchanged items are shipped free of charge. A maximum of one exchange per item will be allowed, the item that has been exchanged once can not be returned or exchanged again.
Defective Items
If an item is received damaged or defective, please contact customer service immediately.
Returned to Sender / Refused Packages
Orders refused or deemed undeliverable will be returned to our warehouse and will be subject to original shipping fee charged from the refund.
Great for snowboarding! Great price
I am 5' tall and 137lbs and bought size medium. (Splatter jacket and pink pant) Had to hem the length of pants and the arms of the jacket also too long for me but most things are so wasn't surprised. I cinched at knees and elbows to not lose the features of the snow jacket. Snowboarded in this outfit in 20-40 degree weather in Northern Idaho and Montana. Kept me toasty warm and when I got hot there are vent zips under arms and on inner legs. The jacket has a lot of good pockets and zippers for all your things also a hood that buttons off. I wish the pants had pockets lower down and a hang loop for my lift ticket but it was only at the waist so I had to lift up my jacket to my waist each time. Also I did not use the suspenders and I wasn't sure I'd be comfortable since never wearing before so my pants were falling down a little bit. The side tightening with Velcro aren't that strong. I would recommend a belt for next time or try the suspenders. Overall great suit for the mountains. My friends said they never had a hard time finding me and I got a lot of compliments on my jacket.
I had to size up to get the length I needed.
Overall this is a good product just from trying on and moving about. I had to size up due to height need. I'm 5'8" 1/2 and 160 pds. I got a size XL where as I normally in regular clothes wear a size M. The pants fit perfectly and some extra room in the jacket but not overly so. The construction is good as well. I feel I will be kept warm and can be active at the same time. And it's cute- flowered jacket with black pant.
Great Buy
Impressed at the quality for the price. Women's small was a great fit for my 4'10 120 pound 11 year old.